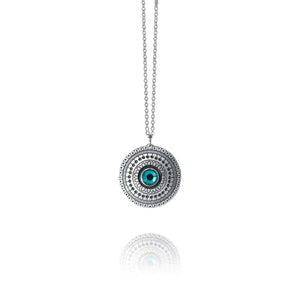 Radiance Pewter Necklace
Swarovski Crystal shimmers with Radiance in this design.
A delicate pairing of pewter and crystal makes this piece striking. The Radiance design is available with Smoky Gray, Teal or Amethyst crystal.
The artisans at Amos Pewter are proud to be keepers of time-honoured pewter practices and methods while at the same time offering innovative designs inspired by nature and our beautiful coastal surroundings.

Amos artisans carefully ladle hot, free-flowing molten pewter from the melting pot and capture it in a spinning mould formed from a wax sculpture carved in detail to mirror the original hand-drawn design. Once removed from the mould, each piece is carefully hand-finished in a process that ensures excellence in craftsmanship.
---
We Also Recommend